EcoGuide Classic-
the robust guided tour system for factory tours & events
The Tour Guide System with UHF technology is the ideal solution for guiding people e.g. on factory tours or city tours, which are usually very difficult due to the loud ambient conditions. Due to the high noise levels, a radio system is required for a professional performance.
Thanks to the 16-channel selection, the Tour Guide System EcoGuide is also ideal for interpreters during simultaneous translations for conferences.
We offer the Tour Guide System EcoGuide for sale and rental.c
With this leadership radio system, the voice of the leader is always transmitted optimally and crystal clear to the individual group members!
16 channels in the UHF band selectable via change-over switch
Any number of receivers
all components suitable for battery or rechargeable battery operation (standard AA/Mignon)
with noise-compensated microphone, thus clear intelligibility even in noisy environments
Hygienic single-sided lightweight earpiece (other earpieces optionally available)
very light and compact, yet robust and durable
very easy to use
Registration and toll-free in Europe

Stick hand microphone with built-in transmitter
Pocket transmitter
Pocket transmitter with built-in microphone and connection for external microphone (various microphones available)
AUX-IN socket for connecting an MP3 player for playing pre-recorded audio tracks
with microphone sensitivity control
with belt clip
optional
various headset microphones
Clip microphone
neck cord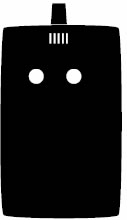 Pocket receiver
3,5mm Anschlussbuchse für externe Hörer für beste Hörqualität
verschiedene Hörer lieferbar
Lautstärkeregler
AUX-OUT Buchse zum Anschluss an die Audioanlage zum Übertragen des Empfangssignals über einen Lautsprecher
mit Gürtelclip
3.5mm connection socket for external earpieces for best listening quality
Different earpieces available
Volume control
AUX-OUT socket for connection to the audio system for transmitting the received signal via a loudspeaker
with belt clip
optional
various headphone models
Neck cord



In noisy production halls, in conferences, museums, at trade fairs, sports or driving school training, city tours or even at events for interpreters: every word is understood.
Our EcoGuide wireless people guidance system guarantees perfect understanding for many applications:
Plant or factory tours even at high noise levels
Machine and product presentations
Multilingual guided tours, training courses, press conferences and meetings
Simultaneous translations (whispering suitcases)
Training and instruction at noise workplaces
Instructions at sporting events, e.g. equestrian sports, ski schools, etc.
Guided tours at exhibitions, museums and trade fairs
© mit freundlicher Genehmigung der Gesenkschmiede Ferdinand Bernhofer GesmbH
If you only hold an event from time to time, you can also rent our EcoGuide systems from us by the day or week. As an existing customer, you can also expand your existing system with additional devices for larger events (e.g. open day).
No matter what your requirements are, the system will be put together for you in the configuration you require. Please ask for our favourable daily and weekly packages!
Components, equipment & accessories
Transmitters and microphones
Charging storage options and other accessories
You can have us put together your individual EcoGuide, order it from us and buy it!
Prices for the products listed are available on request! We will be happy to make you an individual and non-binding offer for sale and rental!
In addition to our EcoGuide people guiding system, we also have other guiding systems in our programme. Please also visit our main pagewww.headsets.at:


Call us for your purchase or rental offer!
We will be happy to advise you:
+43 (0)1 20 44 294-0
Or write us an email:
office@ecoguide.at